How to Prepare for the Most Genuine Family Profile
Your family book or adoption profile is one of the most significant aspects of the adoption process for prospective families. This simple book or page is designed to give birth mothers all of the information they need to make a decision on who should raise their unborn child. The process of creating a genuine family profile is both nerve-wracking and exciting.
You want it to capture the very essence of who your family is without seeming overly desperate or cliché. Capturing the heart of your family with just pictures and words on a page can be challenging at best. You could spend hours poring over a letter to a birth mother and editing a tiny scrapbook without ever feeling like it truly represents who you are and how you will raise this child.
The good news is that lots of families before you have already faced this all-important struggle. Creating this profile is almost like a rite of passage for prospective adoptive families. You should know that birth mothers sometimes pick families based on attributes that you may consider trivial or minute. At the end of the day, the overall content of your family profile may not matter as much as the effort that you put into creating it.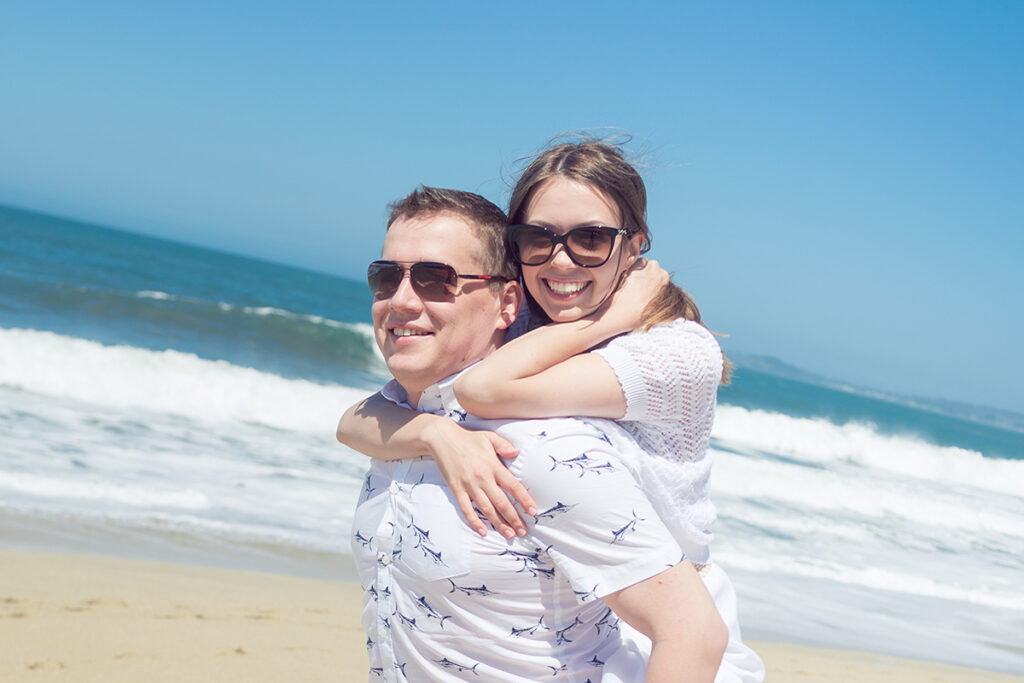 Are you having a hard time just getting started with your family profile? Here are a few suggestions to help you start putting the pen (and the pictures) on the page.
Think about how a birth mother may view your photos.
Deciding on which pictures to put into the family profile can feel overwhelming, particularly in today's modern age of technology. You likely have far more pictures than you've ever had before. How do you decide which ones will make the cut into your profile?
Thinking about how a birth mother may view your photos can be a good rule of thumb for narrowing down the options. It's okay to put in some quirky pictures that show your sense of humor or your family at their very best. These photographs can help to put her at ease that her child will be raised in a family that is down-to-earth. Try to avoid posed pictures that don't necessarily give her a feel for your personalities.
You may also want to avoid pictures that seem to overly emphasize your belongings, the size of your house, and even your body. Many couples are tempted to put in beach pictures, but you may want to steer clear of these if you wear an extremely revealing swimsuit. Think about how these pictures may make a birth mother perceive you before you settle on a final selection.
Don't let the pictures speak for themselves.
You may not want to let your pictures do all of the talking. While it probably seems clear to you what's going on in a particular picture, remember that an expectant mother doesn't have any context for this photograph. She doesn't know that the older woman is your mother or that the young children could be nieces and nephews. Every picture should come with a caption that details who is in the picture, why they are there, when it was taken, and any other details that help to truly explain the essence of this moment.
Avoid using an elevated vocabulary.
If you wouldn't ordinarily speak like a college professor on a lecture day, your family profile isn't the best place for that language either. You don't have to use an elevated vocabulary that makes you sound more educated than you are. Plain language that is descriptive and accurate for your family is more appealing than an overly formal picture book that a birth mother will need a dictionary to decode.
Include the things that are important to you.
You don't want to show a potential birth mother a bunch of pictures that don't really mean anything to you. Instead, you should be looking for events and activities that speak to your heart. Was your father's fiftieth birthday party a celebration that you'll always remember? Add a picture in your photo book to show the whole family together!
Do you have a quirky sense of humor that was put on display in your Halloween costume this year? Maybe you have a penchant for baseball games, origami, or tending to a colony of feral cats in your backyard. Whatever items and activities are the most important to your daily life or family should be included in the photo book. This is the only way that a birth mother can truly begin to relate to you and imagine the future of her child's life.
Be genuine.
This last suggestion ties back to the all-important rule: be genuine when making your profile. Don't include facts and pictures that aren't true or that doesn't represent reality. You need to be just who you are in print and in pictures when presenting yourself to a birth mother. There's bound to be a mom out there who will love your profile simply because it's authentic.
There's no sense in trying to guess at which aspects of your life are likely to be the most appealing to a birth mother. Each woman and her partner will be completely unique, and so will her preferences for who should raise her child. She is making a bold and courageous sacrifice in selecting another family to raise her baby. Take comfort in the fact that she wants to know just who you are so she can make the decision that she thinks is in the best interest of her baby.
Creating a photo book and profile can be a stressful and overwhelming prospect for adoptive families who want to present themselves in the best light possible. This monumental task is certainly significant, but it doesn't have to have you feeling hung up for weeks on end while you attempt to figure out the perfect words. Simply present your family exactly as it is and know that somewhere, a birth mother is bound to love you.